Sewer Non-Return Valves
Our range of NRVs includes the unique flusher available in PVC as a DIY installation device, or in custom-made, stainless steel solutions for on-site installation into main water company sewers. Produced in a variety of sizes from 1.25"/1.5" for domestic sinks, washing machines and similar, the NRV ranges from 100mm to 375mm versions for main sewers of homes and commercial properties.
The flusher provides a cost-effective and permanent solution for flood risk and the removal of fats, oils and greases (FOG) from sewers, zero gradient or badly designed older sewers and silt build up in road drains. The prevention of low flush levels in toilet flushing systems can also be achieved.
A simple and cost-effective NRV, we provide the KESSEL Staufix® range with single or double flaps to meet current UK building regulations. These NRVs are fully automatic with flaps that prevent any backflow of sewage into a property, also offering an emergency manual locking mechanism.
For properties that suffer from long-term flooding or permanently high water table levels, we offer the KESSEL Pumpfix®. It acts similarly to a regular NRV, but additionally allows the use of facilities during a flood emergency. By incorporating a macerator, under the control of a sophisticated control panel, the Pumpfix® will allow sewage waste to be pumped against the back water in the drain. It is effective with a head of up to 8 metres.
If you require technical information click here or to find out the best NRV options for you contact Aquobex on 01923 518 582.
Image Gallery
Related Video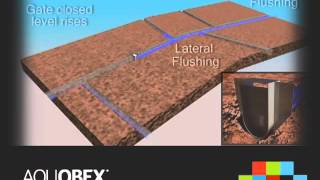 Aquobex Flushers
---
Related Products
The combined flusher with a non-return valve (NRV), fronts a new and innovative design utilising a simple system that keeps sewers clean from blockages and the build up of FOG (fats, oils and greases).
More details…
Repair and Renew Grants
Business Flood Protection
Community Flood Protection
Infrastructure Flood Protection
Home Flood Protection
Risk Management for Insurers
Emergency Equipment
---
---
Keep Informed
Aquobex
@Aquobex
Follow @Aquobex
Should this apply in the UK too? Congress Calls for Greater Transparency of Flood Risks on.nrdc.org/2rzSjTZ via @nrdc
Scepticism is fine if backed up with knowledge. The reality is we are seeing more flooding, more intense rainfall &… twitter.com/i/web/status/8…