Rapidam
Rapidam is a single-component, flexible membrane flood barrier that uses the flood water itself to provide friction and sealing pressure with the ground. The modular design allows an unlimited number of lengths to be joined together to form one large barrier in any configuration, which can also be used on any surface including watercourses, reservoir banks, property enclosures and access locations.
With the standout feature of rapid deployment of long lengths from a handling system, the flood barrier fronts a comparatively low level of manpower and equipment, with a quick assembly time of 1 hour. The demountable unit connects with the walls and a concrete beam, allowing low reliance on the user for deployment and making it virtually impossible to assemble incorrectly. The flood defence is conveniently easy to clean and reusable.
The standard installation of the system is through the use of threaded sleeves that are resined into a concrete beam, however there are multiple other options. Limited equipment and accessories include aluminium angle and battery-powered drills, which can also be mounted onto the handling system. The unit is available in either stand-up (anchored in an upright position) or tip-forward (anchored in flat position) variations, single units ranging from 2m to 200m in length and 0.5m to 1.5m in height.
Produced from 'rip-stop' material, Rapidam flood barrier will maintain stability in the event of a puncture, with limited seepage of less than 40 litres per hour, per metre. The dam can also be produced with in-built corners, however it is preferable to run the dam in long, straight lengths with the corners' angle changes provided by permanent structures.
The manufacturer provides a 2-year warranty, with the option of annual inspections and repairs or replacements included in the maintenance contract. Tested in real floods, Rapidam is accredited with independent testing from HR Wallingford UK, 2001-2002, and is fully compliant with BSI Kitemark PAS1188:2-2003, transferred to PAS1188:4-2009.
For more information on how Rapidam can provide fast track protection from flood risk contact Aquobex on 01923 518 582.
Image Gallery
Related Video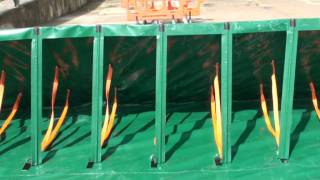 Rapidam protecting River Eyemouth from flooding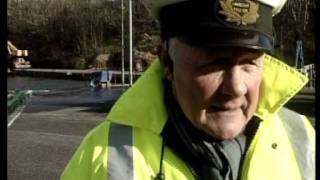 Flood barrier demonstrated in Eyemouth, Scotland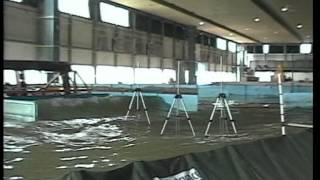 Flood barrier testing
---
Related Products
Repair and Renew Grants
Business Flood Protection
Community Flood Protection
Infrastructure Flood Protection
Home Flood Protection
Risk Management for Insurers
Emergency Equipment
---
---
Keep Informed
Aquobex
@Aquobex
Follow @Aquobex
Should this apply in the UK too? Congress Calls for Greater Transparency of Flood Risks on.nrdc.org/2rzSjTZ via @nrdc
Scepticism is fine if backed up with knowledge. The reality is we are seeing more flooding, more intense rainfall &… twitter.com/i/web/status/8…