Automatic Roller Shutter
The Roller Shutter is a flood defence product for doors and entrances, with patented autosensing and automatic operation against flooding. The highly effective flood protection is active 24 hours a day, and operates automatically when a water level sensor detects that it is being attacked by flood water. For use on a variety of building types, infrastructure and areas of the community, this flood control product provides a highly durable solution.
With an impressive rate of 99% water resistance, the shutter is impact-certified with a safety guarantee of IR sensors and UPS systems. The Roller Shutter has maximum flood protection efficiency with waterproof and pressure capabilities that surpass the highest levels of testing (tested at TUV Rheinland).
The automatic features of the flood barrier also provide an alternative anti-theft solution, making the defence a multi-functional solution for the protection of homes and properties worldwide. The proactive flood defence is available in a full range of sizes custom-made upon request to suit the needs of any property or building type.
For more information on how the Roller Shutter can provide 24-hour protection contact Aquobex on 01923 518 582.
Image Gallery
Related Video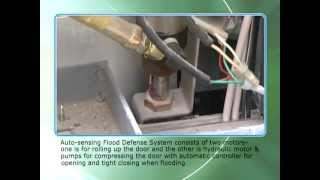 Automatic Roller Shutter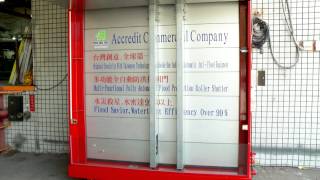 Fully Automatic Roller Shutter (Self-Closing Support Pillar)
---
Related Products
Repair and Renew Grants
Business Flood Protection
Community Flood Protection
Infrastructure Flood Protection
Home Flood Protection
Risk Management for Insurers
Emergency Equipment
---
---
Keep Informed
Aquobex
@Aquobex
Follow @Aquobex
Should this apply in the UK too? Congress Calls for Greater Transparency of Flood Risks on.nrdc.org/2rzSjTZ via @nrdc
Scepticism is fine if backed up with knowledge. The reality is we are seeing more flooding, more intense rainfall &… twitter.com/i/web/status/8…